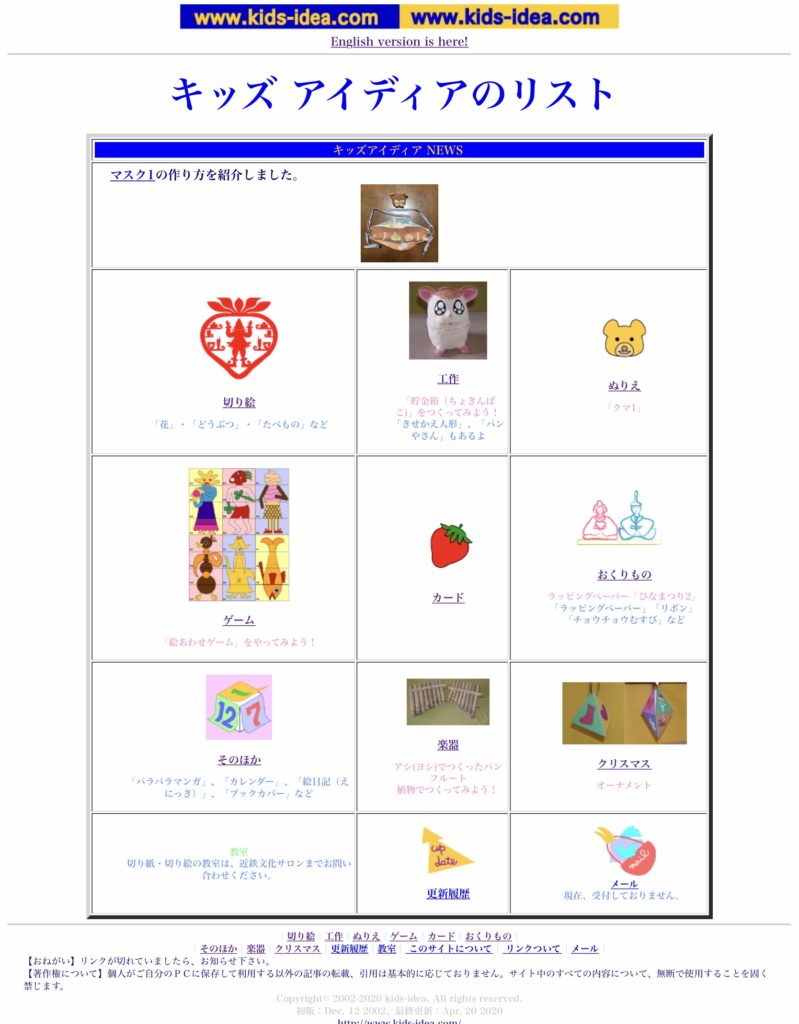 The Kids Idea website started in 2002.
Over the past twenty years, the way of communicating has changed drastically across the world.
Nevertheless, the importance of connections between people has not changed since then.
Kid's Idea keeps delivering "Joy of Creation" and "Fun of Sharing" to lots of people.
Given the circumstances, our website needs to evolve along with the changing times.
In order to optimally share information as well as to provide a place where visitors can connect with craft lovers, we decided to refresh the website. We continuously strive to share our ideas with an eye toward realizing happy and fun moments for all visitors and the people whom they cherish.
We appreciate the virtual connections made with people on our old website and hope the new kids-idea.com can be the source of joyful ideas and new connections.