How to fold paper for cutting paper art
Category: Know How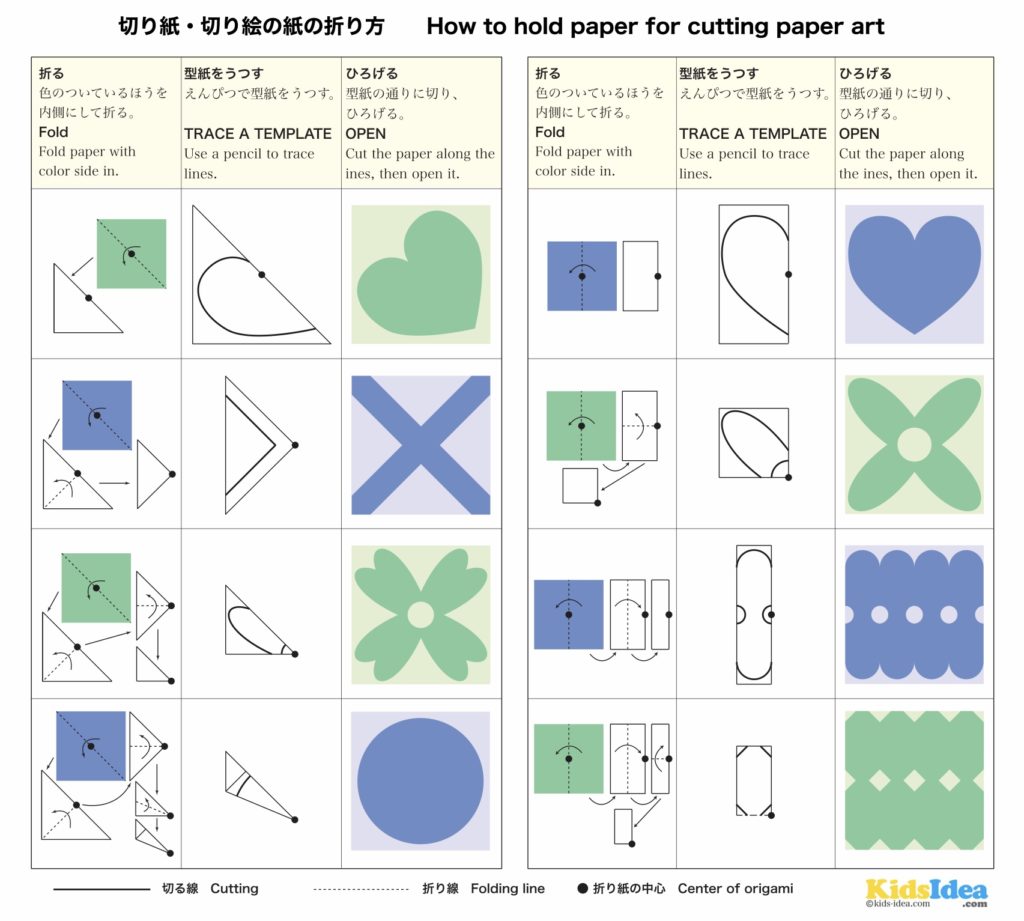 [ Level 2 ]
By mastering the way of folding origami (square) papers, your cut paper craft will become much easier!
Here are tricks to finish works in great condition:
To finish art work neatly, it is recommended to fold the paper color side in;
If you need to pencil in tracing cut lines, draw on the back side to avoid leaving trace lines on the finished side of the work.
When opening cut paper, open from the reverse order of the folding order;
Every time you open a piece of paper, put it on the table so the peaks can be up. Then, hold the peaks with your finger and slowly open the paper. Do not rush – carefully open it.
Undoubtedly, you will make wonderful works!
Related Items: